There are 5 ESSENTIALS for a WATERPROOF BASEMENT. Our SuperDry System accomplishes five essentials in order to...
American Dry's sister company, The Mold Pro uses a botanical disinfection and encapsulation process to eliminate mold growth. We make use of two groundbreaking safe botanical technologies that can be utilized alone or in combination, depending upon sanitizing, disinfecting or mold remediation requirements. Any basement waterproofing performed by American Dry Basement Systems automatically includes mold removal.
What is Black Mold?
Stachybotrys is a greenish black mold that can grow on building materials. Individuals with chronic exposure to toxins produced by this fungus reported cold and flu symptoms, memory loss, muscle aches, sore throats, diarrhea, headaches, fatigue, dermatitis, intermittent local hair loss, cancer, and generalized malaise. The toxins produced by this fungus will suppress and could destroy the immune system affecting the lymphoid tissue and the bone marrow. Stachybotrys chart-arum is one of many molds that are capable of producing one or more mycotoxins (chemicals produced by fungi that may be able to cause symptoms, or illness and death in people).
---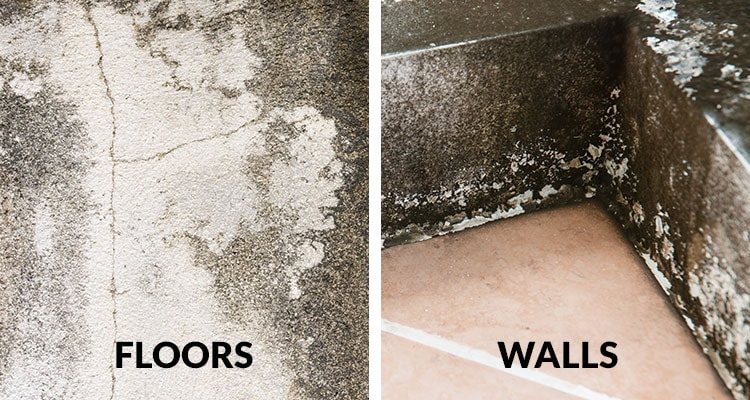 ---
Sanitize and Disinfect Botanically.
Now more than ever, you need Hospital Grade, EPA Registered Botanical Disinfection! Molds are known allergens, and many are toxic. A variety of mold cleanup methods is available for remediating damage to building materials and furnishings caused by moisture control problems and mold growth. At American Dry, our highest priority is the good health and safety of building occupants. Call for a free estimate is the easy and smartest way to ensure peace of mind for both you and your family.
Call Us for a Free Estimate
888-748-2002
Benefogg™
---
The Benefogg™ Botanical Technology is the first and only Botanical Disinfectant proven to kill over 99.99% of bacteria, mold and fungal spores. It is suitable for use around children, pets, the chemically sensitive and the elderly. Environmentally responsible and sustainable, the patented technology in Benefogg™ is EPA-registered. Benefogg™ is a groundbreaking botanical technology proven to kill over 99.99% of bacteria, viruses, and all influenza, and surpasses the U.S. Environmental Protection Agency's efficacy requirements for broad spectrum hospital disinfectants.
---
First & Only Botanical Disinfectant in North America
Kills over 99.99% of Bacteria, Mold & Fungal Spores
Registered with the EPA
No Rinse, No Wipe Product
No Warning Labels or First Aid Statements
Ideal for Residental, Commerical and Institutions
Biofogg™
---
Biofogg™ Mold Control is an EPA-registered solution. Mold Pro use of Biofogg™ is quickly making it become the antimicrobial of choice for mold remediation in homes, businesses, and government institutions. This proven antimicrobial contains no bleach, ammonia, acids, and introduces zero VOCs into the environment. The unique solution produces an invisible, antimicrobial film that encapsulates mold upon drying and stays on the surface to continually resist mold growth. Biofogg™ is the subject of over 20 patents and patents pending in over a dozen countries worldwide.
---
Zero VOCs into the environment
Proven antimicrobial that contains no bleach, ammonia or acids
Single solution to eliminate & prevent mold
Absolutely no odor & requires zero isolation time
Water-based solution that can be fogged to treat large areas
Designed for mold remediation, maintenance & prevention