The Science Behind Basement Flooding Due to Melting Snow
Basement flooding during the rainier seasons (spring & fall) in Connecticut and New York can be brutal. Yet, it can also rear its ugly head during the winter after a snowstorm. Melting snow and rainstorm combination can multiply the amount of groundwater to an unbearable level. That is unless you are prepared for it.
1 acre + 10 inches of evenly distributed snow = 1 inch/acre of water = 2,715 gallons of water.
That number is never the same because it is affected by many factors. For instance, it can change depending on the snow's density and evaporation due to winds and dryness in your area. Also, consider the thawing of snow and ice in the mountains nearby. Underground capillaries will carry more groundwater than normal during Springtime. It is the time when the winter freeze releases any frozen icy shards underground through Spring's thawing process.
The increased daylight hours, warming the air mass above the ground helps increase water flow underground. This weather system also brings more rain showers—some lasting for days or even a week. Plants and trees begin to awaken by absorbing water through their roots. Seeds blossom into beautiful flowers, green grass, and edible plants. The cycle of life starts again.
We welcome all these things after every harsh winter, but a new, troublesome situation may develop.
Solve Your Basement Water Problem
Basement flooding is a situation you can avoid by contacting a basement waterproofing expert.
In Spring, underground water reaches its highest level all year round. Annually, nature's Springtime cycle tests the vulnerable points in your foundation. Healthy, natural drainage surrounds some homes, so their basements will endure many years of stability and dryness. Countless others are susceptible to underground erosion, slab floor saturation, and cracking of the foundation.
The only way to make sure that your house does not suffer the consequences of rising underground water is to contact a basement waterproofing company with experts who can deliver a quality job without leaving doubt in your mind by completing the installation the right way. American Dry Basement Systems has created a waterproofing system that is a perfect balance of quality, longevity, and price. Everyone wants these three things. Why settle for less?
American Dry Basement Systems is ready to help
American Dry Basement Systems has worked for over 30,000 customers in the past 25+ years.
We are very proud of the basement waterproofing system we developed for customers to efficiently and permanently address the water problems underneath their homes. Our system manages underground water deeper underground than the competition. We stop water absorption and water vapor from taking place on your concrete basement floor. No need for subfloor tiles or flushing your drainage pipes annually. Who likes more recurring costs in their lives?
If you have a concern, give us a call or fill out our form for an appointment. It is free and no obligation. You will not be pressured and have time to decide.
We will inspect your basement perimeter and determine if you have a minor or major problem and to what extent you need to solve your problem. If it's a small problem, we advise the customer on how to solve the problem themselves if they are handy. We will calculate the square footage, additional drainage, and sump pump options for more significant water issues.
Don't let your basement problem grow worse from winter to spring. Get it fixed so that you can reap the benefits of a dry, healthy space during the summer and years to come.
Related Articles: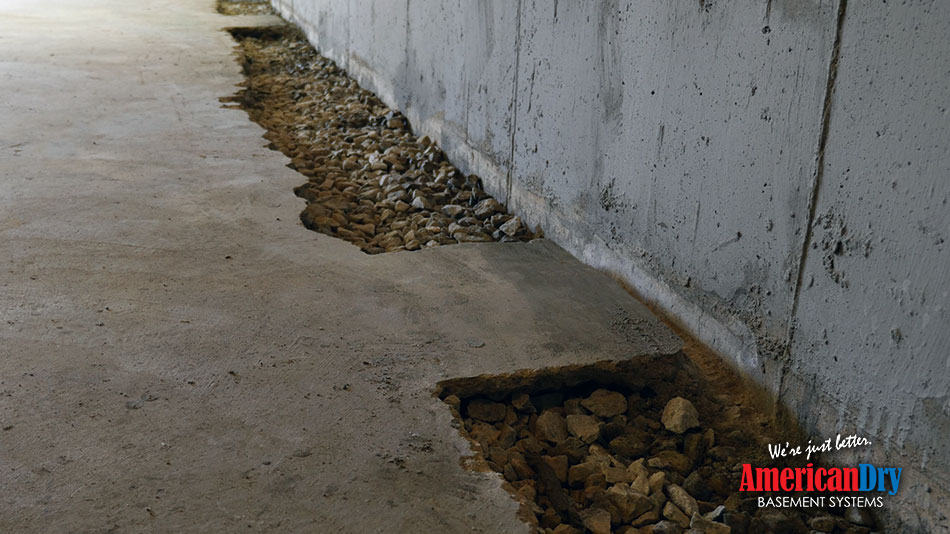 Basements should have engineering tabs made during basement waterproofing for a strong foundation. Leaving sections of your floor on the footer is vital.
Useful guide: General Permit for the Discharge of Stormwater