Basement Waterproofing Company Dutchess County NY
Are you a Dutchess County NY homeowner in need of help? Speak to one of our representatives today.
Serving Dutchess County in New York, including:
Fishkill, East Fishkill, Pawling, Wappingers Falls, Beacon, Beekman, LaGrange, Union Vale, Dover, Washington, Amenia, Poughkeepsie, Pleasant Valley, Hyde Park, Clinton, Stanford, Stormville, North East, Pine Plains, Milan, Rhinebeck, and Red Hook.
Full List of Waterproofing Services
"I would highly recommend American Dry Basement Systems. The workers were very professional, hardworking, polite and they always cleaned everything they did each day. My basement is now very dry. The air in the basement is clean. I don't have to worry about my basement getting wet anymore." - Janet R. | Dutchess County NY
Ultimate Dry Basement Solution
Our SuperDry Waterproofing System
Our waterproofing drainage system will keep your basement dry and foundation strong. We meet or exceed all building code requirements for homes in Dutchess County, NY, when other contractors do not. Even the big contractors sacrifice quality to increase their bottom-line. It is crucial for you, the customer, to get multiple quotes before investing in your most important asset, your home. We listen to our customers and understand what is most important to them. Contact us for a no-obligation inspection and quote.
Full List of Waterproofing Services
---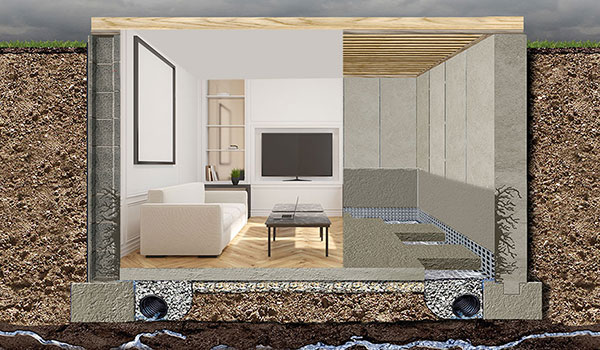 Our SuperDry Basement Waterproofing System provides five essentials in order to repair cracks and waterproof your basement.
Effective Drainage
Keep Water-Level Low
Eliminate Hydrostatic Pressure
Maintain Structural Integrity
Dust-Free Installation
Maintenance-Free
Lifetime Guarantee
Future-Proof for Resale by Meeting Building Code Requirements
Crawl Space Waterproofing
---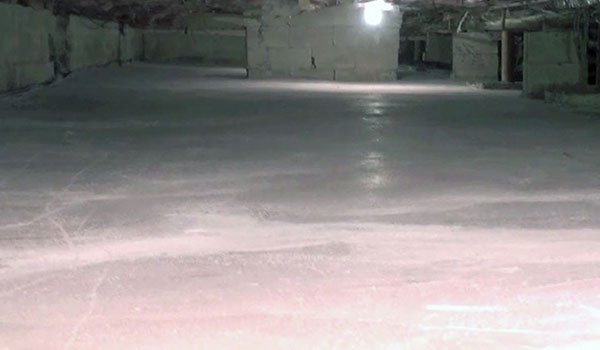 Using American Dry Basement Systems' SuperCrete method you can create an optimal storage space in your home.
Remove Debris
Clean and Sanitize
Add 3 to 4 Inches of Washed Stones
Cover with 20 mil Vapor Barrier
Pour SuperCrete to Seal Space
Dust-Free Installation
Lifetime Guarantee on Cracks
---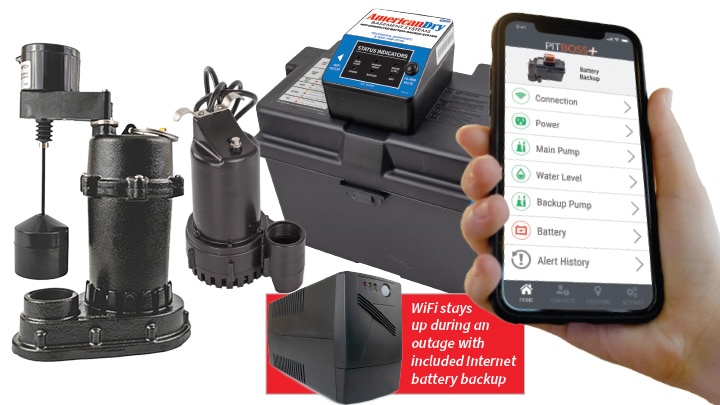 The key to a successful, efficient sump pump station is the waterproofer's ability to understand the amount of pumping power required to be matched up with the size of the water problem.
Primary Heavy-Duty 3/4-HP Pump
Cast-Iron & Stainless Steel
High Water Sensor with Alarm
Discharge Pipe Buildout with Silencer Check Valve
Winter-Resistant Freeze-Flow
5 Year Warranty on Replacement
Optional: Pump & Battery Backup Combo with Wifi Notifications & Alerts on Any Device
---
---
We will seal any crack with our proprietary SuperCrete (Floor) and SuperSlurry (Walls). They have a crystalline component that grows into concrete making it stronger and waterproof.
Chip Away & Clean Crack
Insert Set Pins
Inject Cement/Epoxy
Apply SuperCrete or SuperSlurry to Seal Crack
Dust-Free Installation
Lifetime Guarantee on Cracks
---