Basement Waterproofing Company Tolland County CT
Are you a Tolland County CT homeowner in need of help with a wet basement or damp crawl space? Speak to one of our representatives today.
Serving Tolland County in Connecticut, including:
Bolton, Tolland, Hebron, Andover, Ellington, Columbia, Somers, Coventry, Vernon, Union Willington, Stafford and Mansfield.
Full List of Waterproofing Services
"Very happy we went with American Dry Basement Systems, from the quote to work done, everything was completed within a week and within budget!"
- Bill B. | Tolland County CT
SuperDry
Basement Waterproofing System
For over 20+ years, American Dry Basement Systems is the top choice in Tolland County CT for basement waterproofing. Our full-perimeter SuperDry system keeps basements and crawl spaces bone dry. Other basement waterproofing contractors and companies pale in comparison. We use advanced techniques, building-code compliance, and apply more work to strengthen your foundation. We are a green solutions installer. All our installations include full room dust suppression, enviroboot jackhammer dust removal, and we disinfect & sanitize every space with our botanical disinfectant Benefogg. Our disinfectant kills 99.99% of microbes without the use of harsh chemicals. Watch the videos below to get an overview of the process.
Full List of Waterproofing Services
---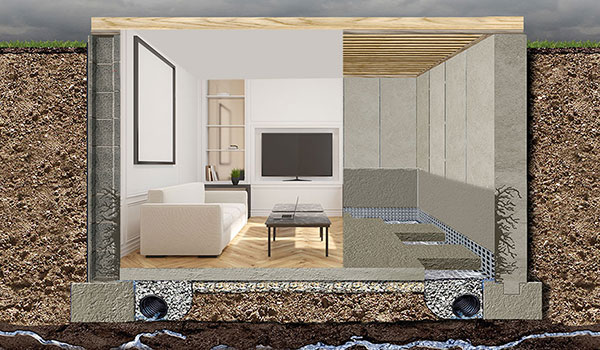 Our SuperDry Basement Waterproofing System provides five essentials in order to repair cracks and waterproof your basement.
Effective Drainage
Keep Water-Level Low
Eliminate Hydrostatic Pressure
Maintain Structural Integrity
Dust-Free Installation
Maintenance-Free
Lifetime Guarantee
Future-Proof for Resale by Meeting Building Code Requirements
Crawl Space Waterproofing
---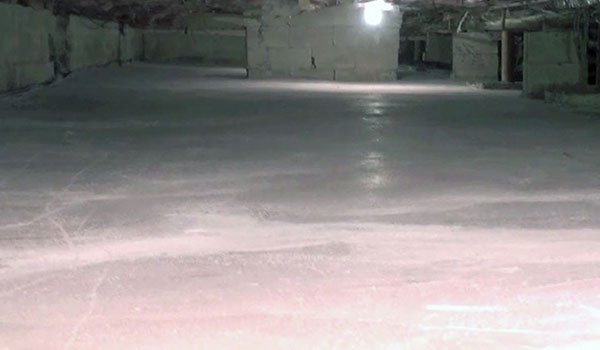 Using American Dry Basement Systems' SuperCrete method you can create an optimal dry storage space in your home.
Remove Debris
Clean and Sanitize
Add 3 to 4 Inches of Washed Stones
Cover with 20 mil Vapor Barrier
Pour SuperCrete to Seal Space
Dust-Free Installation
Lifetime Guarantee on Cracks
---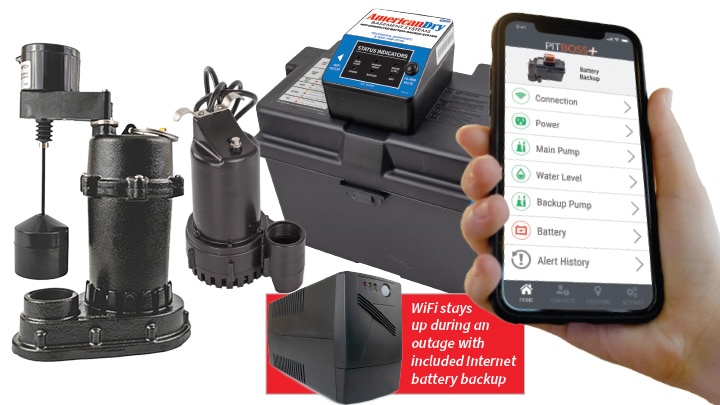 The key to a successful, efficient sump pump station is the waterproofer's ability to understand the amount of pumping power required to be matched up with the size of the water problem.
Primary Heavy-Duty 3/4-HP Pump
Cast-Iron & Stainless Steel
High Water Sensor with Alarm
Discharge Pipe Buildout with Silencer Check Valve
Winter-Resistant Freeze-Flow
5 Year Warranty on Replacement
Optional: Pump & Battery Backup Combo with Wifi Notifications & Alerts on Any Device
---
---
We will seal any crack with our proprietary SuperCrete (Floor) and SuperSlurry (Walls). They have a crystalline component that grows into concrete making it stronger and waterproof.
Chip Away & Clean Crack
Insert Set Pins
Inject Cement/Epoxy
Apply SuperCrete or SuperSlurry to Seal Crack
Dust-Free Installation
Lifetime Guarantee on Cracks
---