Basement Waterproofing Company Litchfield County CT
Are you a Litchfield County CT homeowner in need of help? Speak to one of our representatives today.
Serving Litchfield County in Connecticut, including:
Roxbury, Bridgewater, Washington, Kent, Cornwall, Warren, Salisbury, Woodbury, Norfolk, Sharon, New Hartford, Litchfield, Bethlehem, Goshen, Colebrook, New Milford, Harwinton, Canaan, Morris, Barkhamsted, Watertown, Thomaston, Plymouth, Winchester, North Canaan, Torrington, Winsted and Bantam.
Full List of Waterproofing Services
"Very professional all through the process- highly recommend using them. I had significant water coming into the basement, and now I can rest easy knowing it is protected. They completed the work well within the estimated time frame." - Russell B. | Litchfield County CT
Meets or Exceeds All Building Code Requirements
SuperDry
Basement Waterproofing System
Compare the specifications of our basement waterproofing system to all of our local competitors and you will discover we meet or exceed all building code requirements. They do not. We maintain the structural integrity of your floor after installing our perimeter drainage system. We dig deeper to increase the pitch of our drainage pipes (drawing more water efficiently to the sump pump) and we replace the slab's original thickness usually between 4 to 6 inches as proposed by the International Code Council (ICC).
Full List of Waterproofing Services
---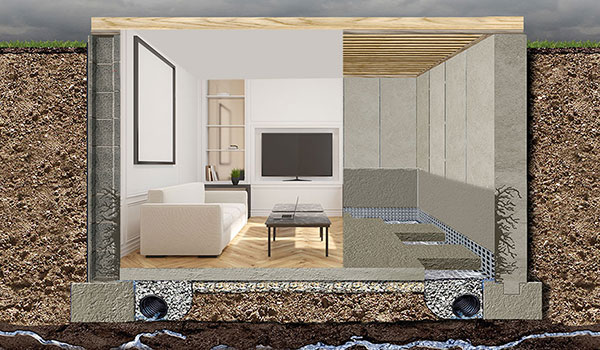 Our SuperDry Basement Waterproofing System provides five essentials in order to repair cracks and waterproof your basement.
Effective Drainage
Keep Water-Level Low
Eliminate Hydrostatic Pressure
Maintain Structural Integrity
Dust-Free Installation
Maintenance-Free
Lifetime Guarantee
Future-Proof for Resale by Meeting Building Code Requirements
Crawl Space Waterproofing
---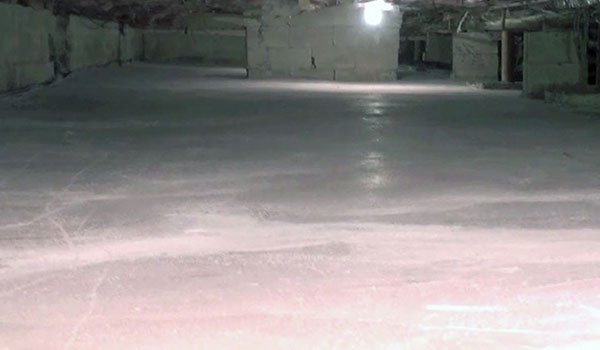 Using American Dry Basement Systems' SuperCrete method you can create an optimal dry storage space in your home.
Remove Debris
Clean and Sanitize
Add 3 to 4 Inches of Washed Stones
Cover with 20 mil Vapor Barrier
Pour SuperCrete to Seal Space
Dust-Free Installation
Lifetime Guarantee on Cracks
---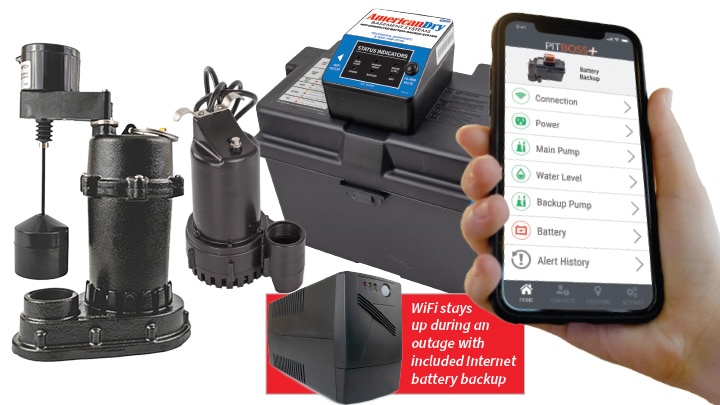 The key to a successful, efficient sump pump station is the waterproofer's ability to understand the amount of pumping power required to be matched up with the size of the water problem.
Primary Heavy-Duty 3/4-HP Pump
Cast-Iron & Stainless Steel
High Water Sensor with Alarm
Discharge Pipe Buildout with Silencer Check Valve
Winter-Resistant Freeze-Flow
5 Year Warranty on Replacement
Optional: Pump & Battery Backup Combo with Wifi Notifications & Alerts on Any Device
---
---
We will seal any crack with our proprietary SuperCrete (Floor) and SuperSlurry (Walls). They have a crystalline component that grows into concrete making it stronger and waterproof.
Chip Away & Clean Crack
Insert Set Pins
Inject Cement/Epoxy
Apply SuperCrete or SuperSlurry to Seal Crack
Dust-Free Installation
Lifetime Guarantee on Cracks
---