Basement Waterproofing
An Affordable Wet Basement Solution!
Our SuperDry basement waterproofing system is uniquely engineered to match your specific water problem. We can install our customizable system in poured concrete, block, monolithic, or stone foundations. All our installations come with a 3/4 hp sump pump station with a backup pump/battery to reliably remove groundwater produced by harsh rainstorms and runoffs.
Basement Waterproofing Services
American Dry Basement Systems installs the very best waterproofing systems using advance, customized, effective engineering solutions. No cookie-cutter. No gimmicks.
---
How do we compare to other waterproofing companies?
"Both my properties are on wetlands. Our basement is dry even on days where we have gotten 3+ inches of rain. I am highly recommending American Dry to my neighbors and friends with water issues!" - Cheryl T.
There are two parts to our basement waterproofing system
SUB-FLOOR DRAINAGE: A maintenance-free perimeter drainage system capable of moving water to your sump pump station before touching your walls or floor.
SUMP PUMP STATION: A dependable sump pump system capable of removing water fast enough to keep you dry during the rainiest seasons. Also, our optional Freeze-Flow attachment will stop the discharge line from freezing allowing water to continue flowing out of the house during the winter.
Our installers at American Dry Basement Systems installed over 40,000 sump pumps and battery backup systems. We know a winning combination that will put an end to your water problems.
SuperDry Basement Waterproofing System
Maintenance-Free
We engineered the SuperDry waterproofing system to eliminate water at the source. Our system uses corrugated drainage pipes placed at the proper depth, and angled with a calculated downward pitch toward the sump pump station. The area where the pipe is placed is the MAGIC ZONE. This zone is the sweet spot to remove water. During heavy rainstorms, water moves quickly through the pipes, eliminating groundwater and lowering the hydrostatic pressure around your house. The pipes are perpetually self-cleaning and never clog.
Maintenance-Free

Our drainage pipes are perpetually self-cleaning & never clog. Other systems have costly annual maintenance requirements.

Structural Integrity

We create engineering tabs around your floor to maintain the outward pressure to support walls.

Code-Compliance

Original floors are 4 to 6 inches thick & ICC code compliant. We replace what we take away which improves resale value.

Concrete Repair

Our proprietary SuperCrete & SuperSlurry has a crystalline component that grows into concrete, strengthening and waterproofing it.

Dust Suppression

A negative air scrubber removes contaminates and dust from the air while we work.

Disinfect & Sanitizing

After installation, we disinfect & sanitize the basement with a broad-spectrum disinfectant called Benefogg™. It kills viruses, bacteria, fungi & mold.

Lifetime Warranty

We guarantee that you will never require flush maintenance, get clogs or cracks in your treated floor or walls, or we will fix them for free.
Do you need basement waterproofing?
Get a free in-home estimate.
We can find the perfect solution for you. Give us a call at 203-775-7900.
Get a Free Quote
3/4 HP Sump Pump System
with Backup Pump & Battery
Worry-Free Operation
The primary sump pump that comes with our base SuperDry waterproofing system is stronger than 1/3 or 1/2 HP base models offered by competing basement waterproofing companies. We know a 4-cyl vehicle will breakdown sooner than an 8-cyl. The same goes for the lifespan of sump pumps. Our primary pump is 3/4 HP, and it can move between 2940 to 4029 gallons/hr. depending on the height of your discharge pipe. This pump has a high-water sensor with an audible alarm to notify you when the pump is activated. Included are a silencer check valve and pump boot. Learn more about our backup pump/battery that is included with a full perimeter basement system.
Worry-Free Operation

The pump has a backup power cable if the switch fails. It also has a vertical float guard to protect operational interference .

All Cast-Iron

Cast-iron pumps are more reliable and efficient than their cheap plastic counterparts.

Heavy-Duty 3/4 HP Motor

This high-performance motor will go the distance in the worst of storms at 50% less power.

Winter-Resistant Freeze-Free (Optional)

Attaches on the outside discharge line and helps to prevent flooding due to a frozen discharge pipe.

5 Year Warranty

We cover mechanical malfunction for replacement and installation error up to 5 full years.
Waterproofing Services
Basement Waterproofing
Crawl Space Encapsulation
Sump Pump Installation
Foundation Crack Repair
---
RATINGS
---
We accept major credit cards, or you can apply for a loan.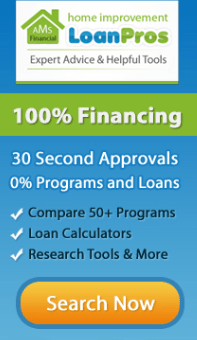 Why Choose Us?
We are a straight-forward, no-nonsense waterproofing company.
We love educating customers about their foundation and waterproofing.
We are ninja warriors at waterproofing and know it better than most. 20+ years later, we are still here with 25,000 systems and 40,000 sump pumps installed.
The system we offer is a high-quality, high-efficiency system that makes other systems pale in comparison for almost the same price or less.
We use more materials and manpower than anyone else because our system is designed to permanently eliminate your water problem.
We are a green solutions company; we sanitize, suppress dust and use a negative air scrubber to remove contaminants. We leave your home spotless when a job is done.
We own a trusted brand that provides excellent service.
We give special discounts to Veterans and Senior Citizens.
Service Area Coverage
Connecticut Counties:
Fairfield, New Haven, Litchfield, Hartford, Middlesex, New London, Tolland and Windham.
New York Counties:
Westchester, Columbia, Dutchess, Orange, Putnam, Sullivan, and Ulster.