Dust Suppression
We Run a Clean Worksite.
Breaking concrete tends to kick up plenty of particulates that are small enough to enter someone's nose and into their lungs. Our workers at American Dry Basement Systems use Negative Air Scrubbers and an EnviroBoot on our jackhammers to remove bad air. It is vital to keep our workers and customers safe.
Request a Free Quote
Negative Air Scrubber
EnviroBoot for Jackhammers
Clean & Healthy Air
American Dry Basement Systems maintains a clean worksite using dust suppression since 1997.
---
"The work was done efficiently, and the team cleaned up everything afterward as well. I know that if I ever need more work done, this is the only company in the area I am calling." -Steven C.
Is dust suppression necessary?
Absolutely, and for some important reasons. When removing concrete through the use, of a jackhammer, dust suppression becomes a top concern. The jackhammer's repetitive action breaks down concrete and produces a tiny particulate of dust. This dust is easily airborne and can float a significant distance creating an enormous mess. It is almost impossible to do a thorough cleanup.
Do you need interior drainage?
Get a free in-home estimate.
We can find the perfect solution for you. Give us a call at 203-775-7900.
Get a Free Quote
How do we suppress dust?
The EnviroBoot point of contact. This boot fits over the housing of the jackhammer and is attached to a heavy duty HEPA level filtration vacuum cleaner. As the jackhammer creates the dust, it is immediately suctioned up at the point of contact and into the HEPA vacuum.
Lime Dust
This airborne particulate creates a health hazard. The ingredients of concrete are sand, stone, and lime. Concrete is mostly composed of lime (there's an awful lot of lime in concrete). It's the glue that holds the sand and stone together; it is also extremely toxic to human tissue. The airborne nature of the fine particulate makes it easy to inhale the lime dust, a health hazard for anyone living inside the house. It will irritate eyes, inflame sinuses; overall contact should be limited to as little as possible. American Dry takes significant steps to avoid this problem.
Full Room Dust Containment
A negative air machine is set up in the middle of the basement. It pulls a very significant amount of air from everywhere through a large HEPA filter. The air that comes through the filter is completely clean air, but we still vent it to the outside. The reason we vent outside is to minimize any air movement within the basement. This solution is extremely efficient and creates an incredibly clean dust-free installation.
We're Just Better
When It Comes to Basement Waterproofing
In the end, it comes down to protecting one of your most significant investments - your home. We understand how important it is to make sure you are hiring the right people who provide the value you want at the right cost. We have a long line of customers who will attest to our honesty and integrity. Invite us today to give you a free inspection and estimate. We are confident we have a solution for you. Schedule for a free estimate or call us at 888-748-2002.
Waterproofing Services
Basement Waterproofing
Crawl Space Encapsulation
Sump Pump Installation
Foundation Crack Repair
---
RATINGS
---
We accept major credit cards, or you can apply for a loan.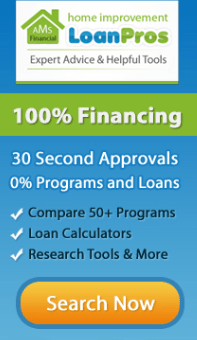 Service Area Coverage
Connecticut Counties:
Fairfield, New Haven, Litchfield, Hartford, Middlesex, New London, Tolland and Windham.
New York Counties:
Westchester, Columbia, Dutchess, Orange, Putnam, Sullivan, and Ulster.