Crawl Space Encapsulation
Turn Your Crawl Space Into a Useful Space.
Buying a home is a very important part of our lives. Protecting that home is an even bigger responsibility in many respects; financial, health and safety wise. American Dry Basement Systems has skilled professionals to explain how the process of crawl space encapsulation can benefit your particular home.
Get a Free Quote
Crawl Space Encapsulation
American Dry Basement Systems sealing crawl spaces since 1997.
---
"Alan Nappi and American Dry Basement Systems were a blessing that came into my life and into my home at just the right time. I would recommend American Dry Basement Systems to anyone having a water problem in their basement. Their system has worked amazingly and was well worth the money I spent." - Karen R.
Can I Use My Crawl Space?
Small in nature and most commonly uninhabitable, a crawl space is unused due to its lack of dependability.
It can be a tough decision to decide to store valuable and unused items in a crawl space knowing that at any moment, it can flood, swarm with bugs, or even become a breeding ground for mold.
So the question is, can a crawl space be a dry, healthy, clean and usable space in your home?
Yes, it can!
American Dry Basement Systems' SuperCrete method will allow you easy access to vital plumbing & electrical wiring, and create an optimal storage space in your home that you can depend on and trust.
Homeowners who value every inch of their homes will appreciate the SuperCrete method.
Do you need a crawl space expert?
Get a free in-home estimate.
We can find the perfect solution for you. Give us a call at 203-775-7900.
Get a Free Quote
Our Procedure
Remove All Debris

The first step of the process involves removing all objectionable contents and debris (the cleaning) to ensure the absolute cleanest, most efficient crawl space sealing job.

Vapor Barrier

Our expert installers seal very wet crawl spaces, with a 2 to 3-inch layer of three-quarter inch washed stone, which is an excellent tool for drainage. A thick poly sheeting is used to cover the three-quarter inch stone. This sheeting covers the entire crawlspace floor, acting as a vapor barrier.

Proprietary SuperCrete

The stone and polyvinyl "vapor barrier" sheeting are covered by a 3 to 4-inch layer of SuperCrete. The SuperCrete is poured wall-to-wall sealing the entire floor surface and is elevated several inches up the wall around the whole perimeter of the crawlspace.

Waterproof & Dry

The SuperCrete will adhere to every nook and cranny of the wall completing a perfect seal. The strength and waterproof characteristics of SuperCrete creates a dry and structurally sound storage place for your home.

Disinfect & Sanitizing

Finally, we disinfect & sanitize the crawl space using an all-natural botanical disinfectant called Benefogg™ to kill viruses, bacteria, fungi & mold.
We're Just Better
When It Comes to Crawl Space Encapsulation
In the end, it comes down to protecting one of your most significant investments - your home. We understand how important it is to make sure you are hiring the right people who provide the value you want at the right cost. We have a long line of customers who will attest to our honesty and integrity. Invite us today to give you a free inspection and estimate. We are confident we have a solution for you. Schedule for a free estimate or call us at 888-748-2002.
Waterproofing Services
Basement Waterproofing
Crawl Space Encapsulation
Sump Pump Installation
Foundation Crack Repair
---
RATINGS
---
We accept major credit cards, or you can apply for a loan.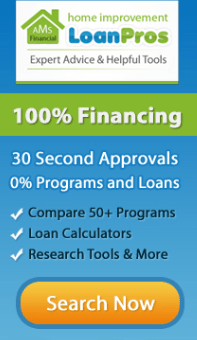 Service Area Coverage
Connecticut Counties:
Fairfield, New Haven, Litchfield, Hartford, Middlesex, New London, Tolland and Windham.
New York Counties:
Westchester, Columbia, Dutchess, Orange, Putnam, Sullivan, and Ulster.