We are here for you!
American Dry Basement Systems continues to be here for you. Our employees face the same COVID-19 challenges you do, yet they are ready and able to help you in your time of need.
We are monitoring the situation through the CDC, CT state and NY state officials to keep customers and employees safe.
We have employees working remotely and at our offices. There will be times when you cannot reach someone right away. Please be patient.
Leave a voice or contact form message, and we will get back to you as soon as possible.
Services we are offering in CT and NY:
Actions are we taking:
We sanitize all our equipment, trucks, and workspaces to protect our customers and employees.
We wear masks during inspections and work.
We refrain from handshaking.
We maintain social distancing.
At the end of every installation, we disinfect and sanitize the work area with our botanical Benefogg™ (It kills viruses, bacteria, mold, and fungi).
We also keep our offices and warehouse clean and sanitized daily.
Our inspectors and employees use hand sanitizers and wipe whenever necessary.
Inspectors and employees will stay home if they are showing any symptoms.
We are navigating through challenging times right now. Everyone at American Dry Basement Systems knows we'll get through it. Our thought and prayers to everyone affected by this crisis.
Stay Safe and Stay Dry.
Related Articles: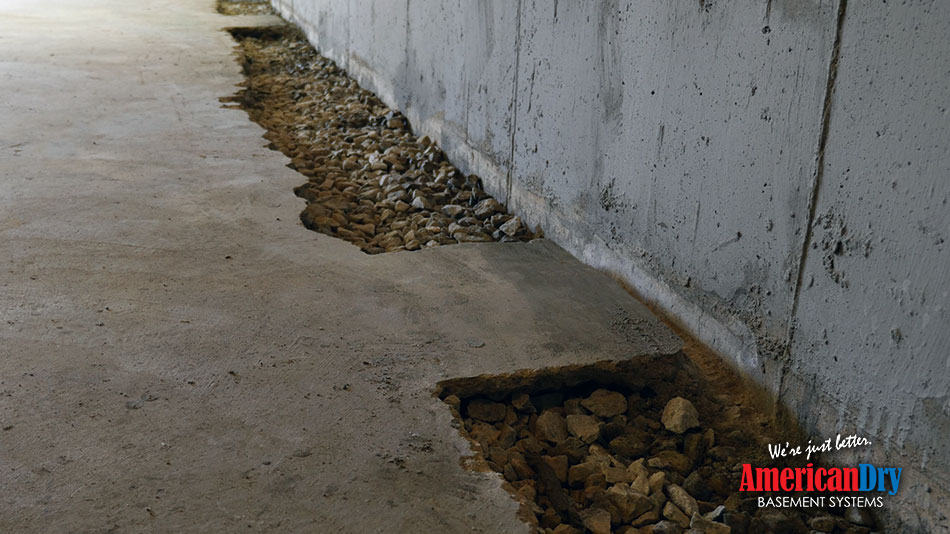 Basements should have engineering tabs made during basement waterproofing for a strong foundation. Leaving sections of your floor on the footer is vital.
Useful guide: Coronavirus informations